Radiography & NDT

Providing Radiography and NDT across a wide range of industries employing one of Europe's largest NDT Facilities with 30 ton lifting capacity. We are equipped with high specification equipment incorporating the latest technology allowing us to test a wide range of components with various inspection techniques.
We provide a quality of service that meets our customer's stringent requirements, with particular attention to fast turnaround made possible by 24 hour production schedules.
Fully trained & qualified staff certified in accordance with PCN (ISO 9712) & SNT-TC-1A
Incorporating NAV SEA requirements
Unbeatable Turnaround
30 ton lifting Capacity
Wide Range of Radiography equipment including X, Gamma & High Energy X-Ray allowing us to Radiograph components up to 610mm
The Latest UT Masterscan equipment allowing to test Casting, Forging & Welds
Surface Inspection employing Dye Penetrant & Magnetic Particle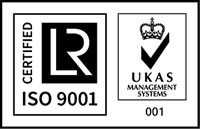 Over 40 Years' experience in Non Destructive Testing providing both Service and Quality to the pipeline, gas, petrochemical, military, nuclear, power, welding, foundry, manufacturing, fabrication industries.